Valerie Barber
Managing Director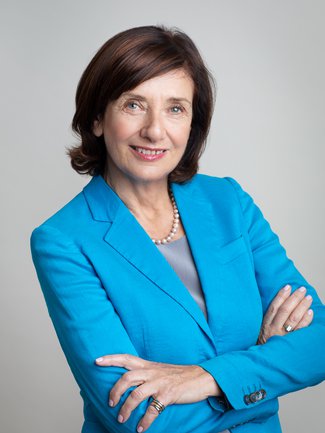 Business and the arts belong to Valerie Barber's heritage. From an early age she helped run her family's fashion business, while following in her musician grandfather's footsteps to study piano. Her passion for all art forms, which remains as strong as ever, began in childhood. It was her love for classical music, opera and ballet that heightened her desire to work in the music industry.
Valerie launched her own company in 1989. She began by managing the career of pianist Melvyn Tan and moved into public relations soon after. Simon Foster, founding Managing Director of Virgin Classics, declared that she had the ideal personality for PR and invited her to work for his new label.
Another decisive moment came in 1993 when Wigmore Hall approached Valerie and appointed her to handle its public relations. Her company grew as a result and earned its reputation with a series of high-profile projects, including landmark series at Wigmore Hall and the opening of the Bridgewater Hall in Manchester in 1997.
The Minnesota Orchestra joined VBPR's roster in 1998 and has been represented by Valerie and her team for each of its European tours since. The longevity of her company's client relationships is also reflected in the work VBPR has done for the Hallé over almost twenty years and with the Bergen Philharmonic Orchestra since 2007.
Valerie Barber's client list past and present reflects the very best in classical music. She has nurtured many young artists, offering them timely advice from her long experience as manager, image consultant and public relations expert. Her approach to the art of communication stems from a potent blend of practical knowhow, creative insight and intuition, and an unfailing ear for world-class artistry.